INDULGE IN OUR FUNCTIONAL, AYURVEDA POWERED CHOCOLATES AND SNACKS, CRAFTED WITH ULTRA CLEAN INGREDIENTS AND INFUSED WITH ADAPTOGENS & SUPERFOODS.
Elements is an Ayurveda powered line of chocolates and snacks that taste good and do good - for the body, mind and the world.
---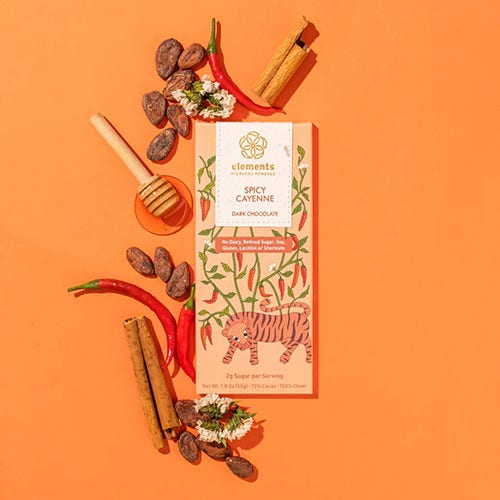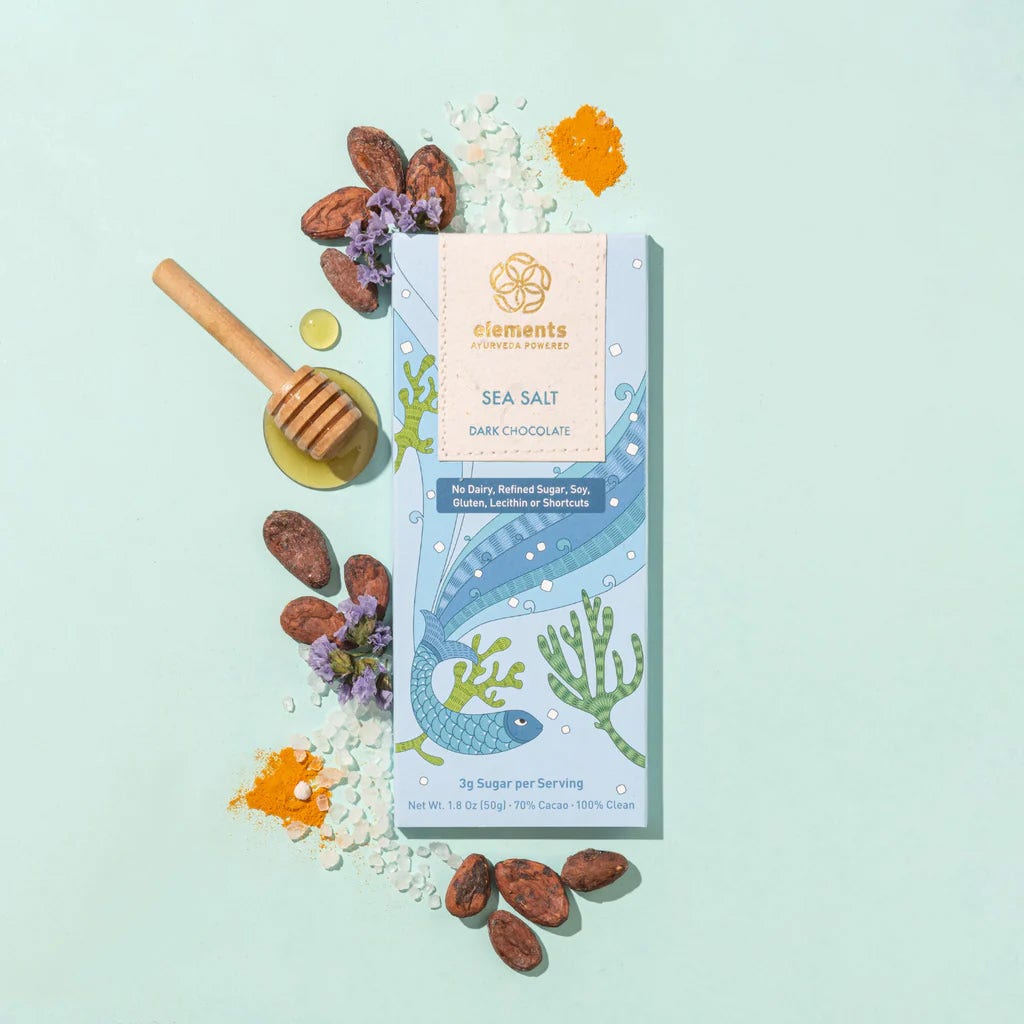 SIMPLE INGREDIENTS. BOLD FLAVORS.
Elements Truffle's ngredients are fair-trade and ethically sourced. Working directly with the growers to bring you joy, passion and nourishment in its purest form. Their functional chocolates are handmade with just cacao and honey. They are infused with
Ayurveda superfoods and pure essential oils, which lends to its unique flavor profile and melt-in-the-mouth texture.
Their products are beautiful inside and out, hand-crafted from the purest organic ingredients that are sourced using direct trade (better than fair-trade) and sustainable practices. Their ngredients are also certified safe from heavy metals. There are no refined sugar, no dairy, no soy, no lecithin, no gluten, preservatives or any weird ingredients. No shortcuts!
FAIR TRADE, TRANSPARENT AND ETHICAL SOURCING.
Their highest quality single-origin cacao comes from small and mid-size family-owned farms and co-ops in Ecuador.
Working directly with the farmers. No traders involved, no middlemen. Hence, no room for any unscrupulous pricing practices. It was not easy to start with. Local partners had to send small trucks to pick up cacao from these nondescript small village farmers who couldn't even afford
transportation to the city and hence often fell for bigger companies who promised to buy their entire produce for a song. Moreover, 25% of Elements Truffles profits are given back towards education of underprivileged children.
---